So what have all you guys been working on?? Post up any projects..new or old...big or small.....offroad or not.
--One of my recent project---
I bought another tracker last fall and I finally been taking time to fix it. Basic back story; wife found it on craigslist from a car lot that bought it at an auction and tried tearing it apart. They then decided they didn't want the job. So I bought it for cheap with engine apart. I kinda think they couldn't get the crank bolt out, because it was a b!tch and in a tight spot.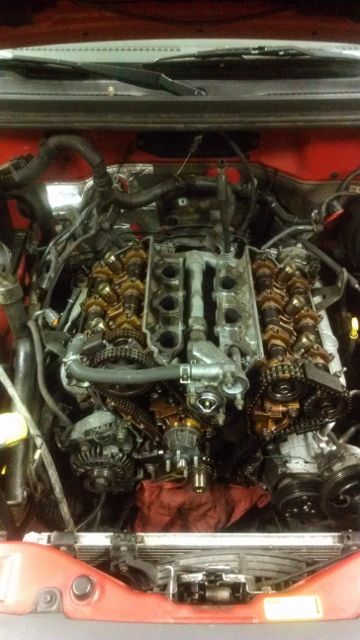 I guess these 2.5L suzuki engines had a known issue with the timing tensioners, the "#1" tensioner (shown at bottom of picture below) would fail (ie lose tension) then stretch/brake the chain or just make some horrible noises from the chain slapping around usually breaking some plastic guides in the process.... You can see it even started to dig into the water pump.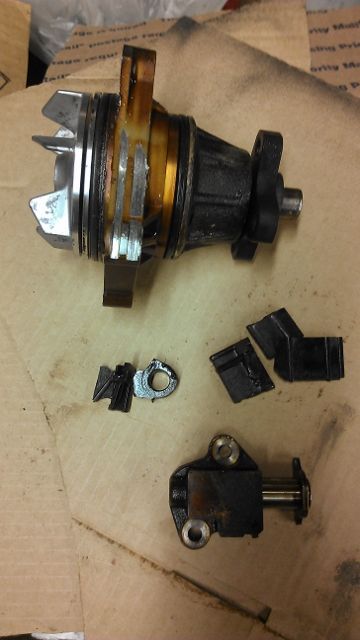 I spent more time originally putting it back together, noting all missing parts and bolts then disassembling it again then the actual time I had in the main labor. When I was all and done I ended up installing a new timing chain set, waterpump, some misc gaskets/seals, and a handful of bolts and misc lost pieces..... It will be my new DD.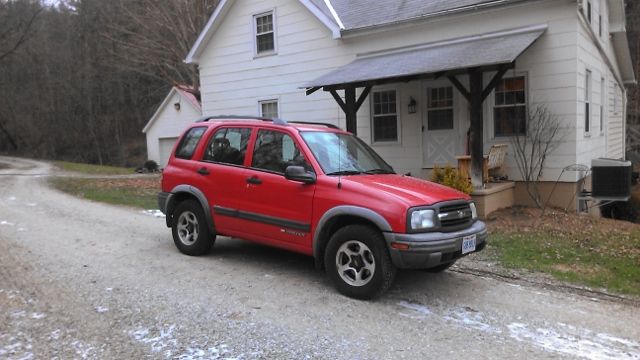 I got to drive it around christmas day and it runs great.
_________________
HeineyFarm.com
Also find us on facebook.com/heineyfarm