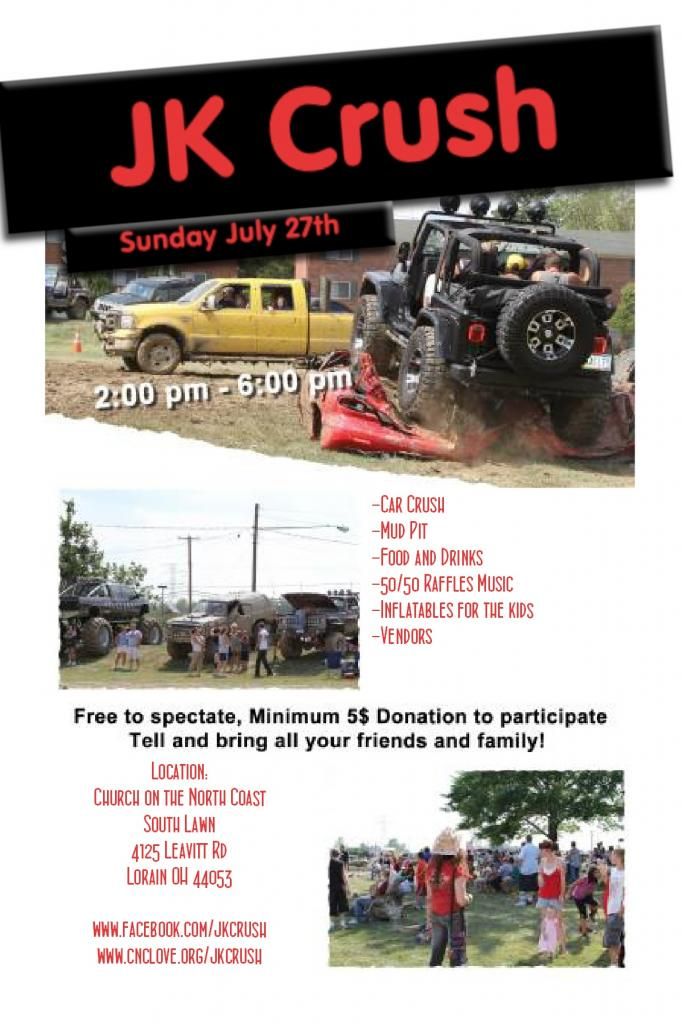 All proceeds go towards the Joshua Kids Inner city program. The event will be held on July 27th from 2pm-6pm on the south end of 4125 Leavitt Rd Lorain OH 44053 right across the street from Home Depot and Starbucks.
Its free to all spectators!
There will be a 4x4 mud pit along with a car crush. The fee to participate in the mud pit is $5 for 3 runs or $10 for 8 runs. There will be food and drinks, live music, inflatable's for the kids, 50-50 raffle, prizes, monster trucks and much more. Free power wash to all participants.
visit
www.facebook.com/Jkcrush
for more details or questions